Chantel & Winter Get In Shape With Sister Workout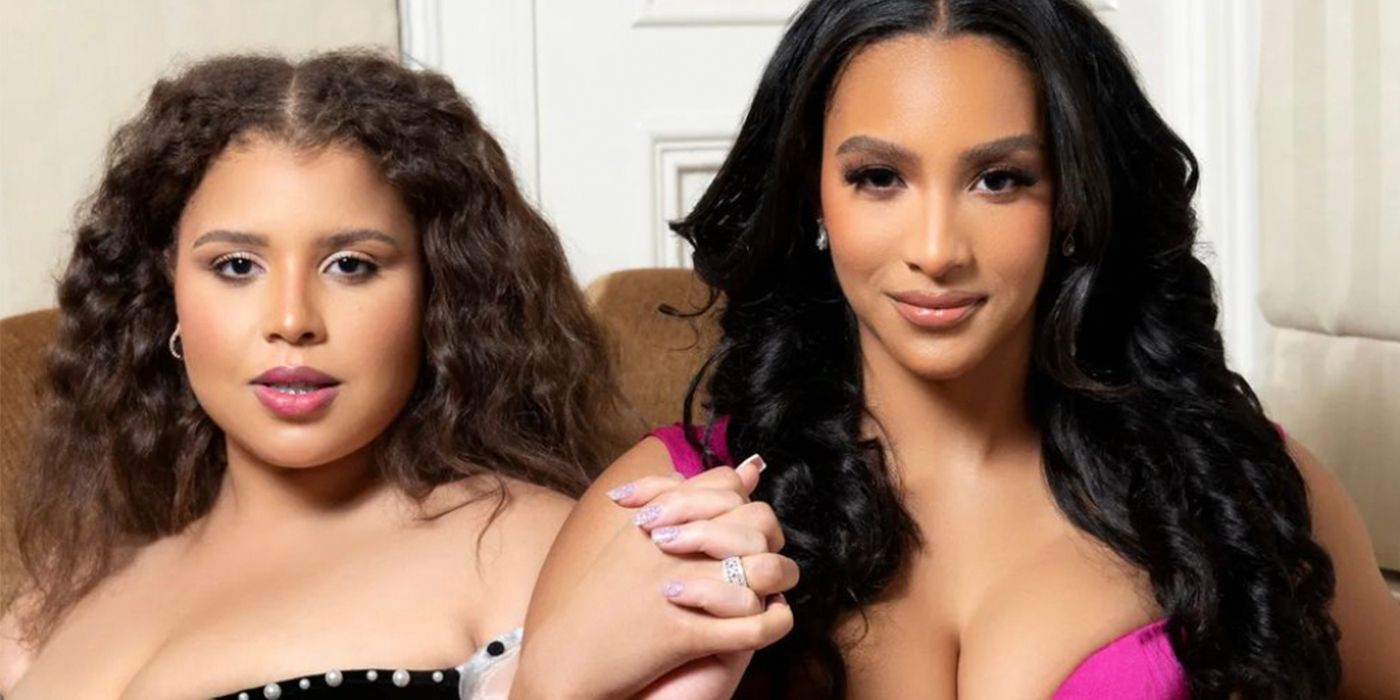 The Family Chantel star Winter Everett is getting in shape at the gym with help from her older sister, Chantel Jimeno, after having bariatric surgery.
Chantel Jimeno and Winter Everett have been growing closer during The Family Chantel season 4, and the sisters revealed on Instagram that they enjoy working out together. The Atlanta sisters used to have some animosity in their relationship since glamorous model Chantel outshone her younger sister. However, Chantel and Winter now earn equal praise and have joined forces to get fit together following Winter's surgery on The Family Chantel season 4.
While Chantel has always had a slim frame, Winter has consistently struggled with her weight since childhood. After she reached 300 pounds and broke up with her controlling partner, Jah, Winter decided to go to Mexico for bariatric surgery. Chantel and their mother, Karen Everett, accompanied Winter for support and care during the surgery, which was filmed on a recent episode of The Family Chantel. Winter had a successful surgery, and she learned how to eat healthy and work out to maximize her fitness results. Meanwhile, registered nurse Chantel is also known to routinely hit the gym to stay in shape.
Related: Why The Family Chantel Star Winter Everett Went To Mexico For Surgery
Chantel took to her Instagram account to share a workout video with Winter. The Family Chantel stars demonstrated a workout set in the gym that showed how they stay in shape. The progress video showed just how dramatically Winter has slimmed down combined with her surgery and meal plan. Meanwhile, Chantel appeared as slim as ever. The sisters saw Karen hyping them up in the comments. "MAMMA SAID KNOCK YOU OUT!!!!!" she wrote in response to the song choice in the video. Many commenters also noted the sweet bond between Chantel and Winter that now sees the sisters rooting each other on. "I need a sister like you," one fan wrote to Chantel.
Though Chantel is considered one of the great beauties in the 90 Day Fiancé franchise, many commenters were eager to hype up The Family Chantel star Winter. "Your sister looks amazing!!!!!" one enthusiastic commenter wrote. Plenty of commenters also boosted both sisters and noted how nice it was to see them working out together. "Looking good ladies," a commenter shared. "Y'all are killing it," another fan chimed in. Overall, Chantel and Winter were flooded with praise for sharing their sisterly workout. Meanwhile, plenty of fans noted both sisters' beauty.
While Chantel's relationship with Winter is better than ever, her marriage to Pedro Jimeno is sadly suffering. The Family Chantel season 4 is focusing heavily on the crumbling marriage between Chantel and Pedro. However, it's nice to see the two sisters not only getting along better than they ever have on any previous seasons of The Family Chantel, but also bonding over a healthy endeavor together. Fans can hopefully see some happy scenes between Chantel and Winter soon.
Next: All About Chantel & Winter's Adorable New Dogs
Big Ed's Most Controversial Weight Loss Advice To 90 Day Fiancé Fans
About The Author
Tags :
Entertainment