Christine and Janelle Brown Express Their Frustration Concerning Kody.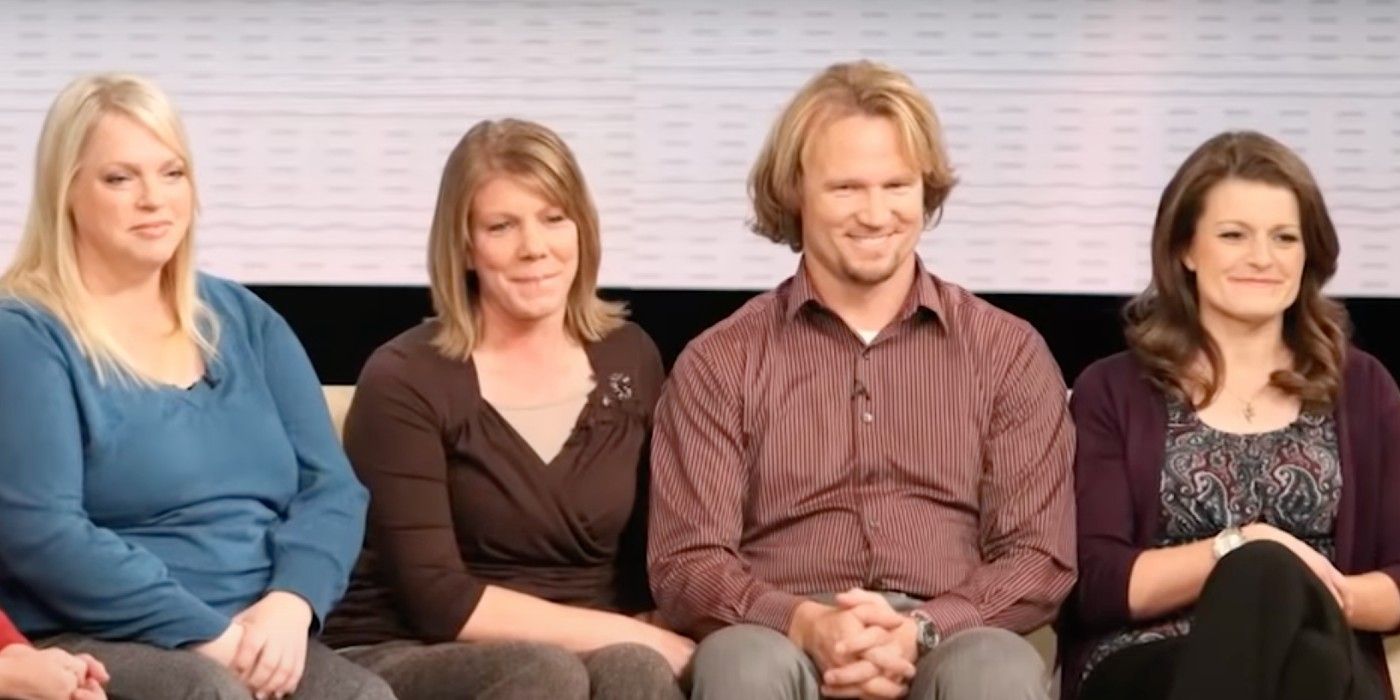 Sister Wives Janelle and Christine Brown shared their thoughts about Kody Brown after he suggested how the family should celebrate Thanksgiving Day.
Christine and Janelle Brown from Sister Wives aren't letting things slide with husband Kody Brown anymore. In season 16, episode 7, "Choosing Kids Over Kody," the pair proved this when they verbally slammed him amid the Thanksgiving holiday. Christine and Janelle decided they wanted to celebrate the festive period in their own ways, but Kody thought otherwise. 
Last November, Christine Brown announced to fans that it was time to draw the curtains on her marriage to TV star Kody Brown. The news came following a union that lasted 25 years. Christine, 49, explained that she and Kody grew apart as she made the difficult decision to leave. She explained that all they needed was a strong presence in each other's lives for the sake of their children. Christine and Kody share six children who are all grown, except for their youngest child, Truely, who is 11.
Related: Why Fans Will Turn On Kody Brown Amid Christine Split
And now, it seems the pair cannot meet each other halfway. According to Us Magazine,  Kody shared this sentiment on the family's show during the last Thanksgiving holiday. He suggested that the family stay together for the Thanksgiving holiday while following the COVID-19 safety guidelines. However, while Meri and Robyn agreed to Kody's suggestion, Christine and Janelle had other plans. The pair chose to celebrate Thanksgiving with their kids, which did not sit well with their spouse. 
Kody did not like that his wives and kids chose otherwise instead of his safety rules. He noted that he was making sacrifices so that the family could exist, but his efforts were not acknowledged. Christine shared that she wanted to go to her daughter Aspen's home in Utah, while Janelle also preferred to be with her children. Following this, Kody suggested that Janelle's young adult sons Gabrielle and Garrison should move out of the house, so he could continue visiting her. Following his thoughts about them going against his rule, Janelle described Kody as "condescending," while Christine thought he was "irresponsible" towards his role as a dad concerning Janelle's sons. Christine also felt like Kody tried to guilt-trip her and Janelle about their decision for the holiday. 
The Sister Wives stars have had it going on for a while concerning their family life. Fans saw Meri and Kody go head to head over their marriage in past seasons of the TLC-aired show. While things seemed to have simmered down between them, Christine wants out of her spiritual marriage with Kody, and Janelle ultimately feels frustrated. This is not the first time the family has had to hash out differences, and fans can only hope that Kody and his wives fix the rift. 
Next: All Clues That Janelle May Finally Be Done With Kody 
Source: Us Magazine
90 Day Fiancé: Caleb Earns Respect For Not Faking It With Alina On Camera
Tags :
Entertainment