Daniel Craig Hilariously Recalls "Train Wreck" Bond Press Conference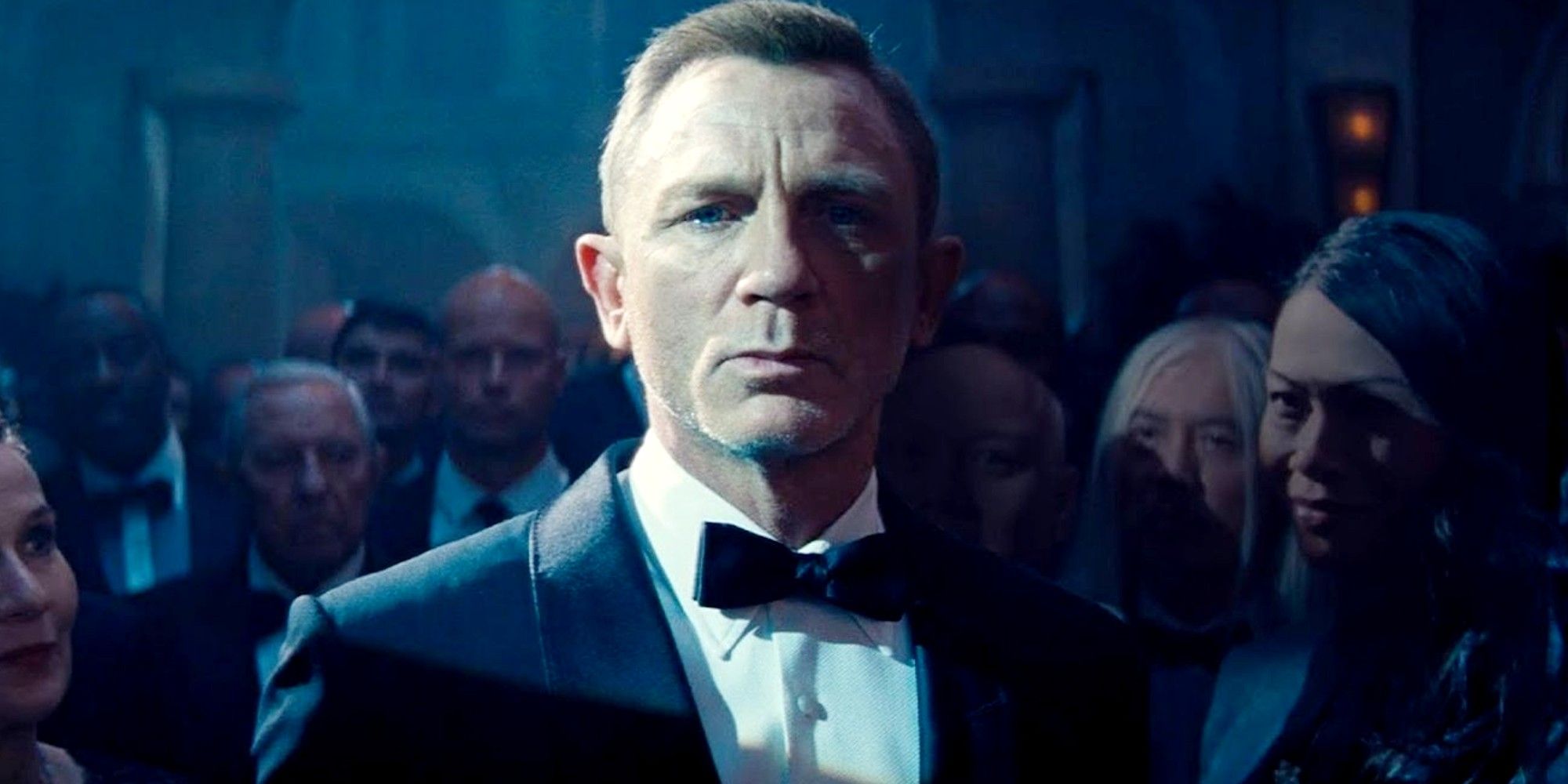 Following his recent departure in No Time To Die, Daniel Craig recalls the disastrous 2005 announcement event that revealed he would play James Bond.
Following his recent departure in No Time To Die, Daniel Craig recalls the disastrous 2005 announcement event that revealed he would play James Bond. Craig's first 007 adventure was 2006's Casino Royale, which took on a new tone for the franchise. Craig would play the role for five films, concluding his tenure dramatically with No Time To Die in 2021.
Craig's time as James Bond was a rough, unpredictable journey that had many delays, twists, turns, and critiques. Upon his arrival, Craig's Bond was criticized for his diverging appearance when compared to prior Bond actors, and there was much criticism for the film's more grounded and grittier tone. Despite certain fans not being pleased with first impressions, Craig's more human and complex Bond won audiences over, as the character saw Bond struggle both physically and mentally, with long-lasting injuries and trauma that have clear effects on a character once perceived as a more idealistic and flawless figure. Though Craig was scared to play Bond at first, he has cemented his place in the franchise's history, and now that his time as the lead is over, the actor has reflected back to his initial announcement, as well as the reception to the news.
Related: Daniel Craig Is Right About  James Bond's No Time To Die Ending
As reported by ET Canada, Craig revealed to THR's Awards Chatter podcast that he felt the initial 007 launch event that announced him as the next Bond was poorly handled. Taking place in London, the event saw Craig in a tuxedo step off a Royal Mail speedboat to criticisms about his safety in the stunt, appearance, and manners. Craig revealed that he had rewatched the conference, seeing how things did go well and where things could have gone better. He then admitted that he was unsure how to handle certain questions and said that overall, it was a "train wreck." Check out Craig's full response below:
"Once the announcement was made and we did that incredibly successful press conference. I've watched bits of it. It's a f**king train wreck. In some ways, I regret the way that press conference went; in other ways, I'm very happy the way that press conference went… I didn't know how to turn on the charm, which was to be charming and be artful about it, 'Oh, that's a lovely question, how nice of you to ask that.' I was just, 'F*ck you! You, f*ck you as well!' That's all I wanted to say,"
Despite a rough start, Craig's Bond has been successful while remaining faithful to the planned-out arc first envisioned after Casino Royale's premiere. Craig revealed that when discussing how many films he would take part in with longtime Bond producer, Barbara Broccoli, he asked if his final film could see his portrayal die, with Broccoli responding with a quick "yes." Craig stood by the suggestion, stating that he felt the decision to kill off his Bond would clearly define his time in the role from past and following actors.
With No Time To Die closing out his portrayal's arc and opening the door for the next actor, it is hard not to look back at the early days of Craig's James Bond career with disbelief. The backlash to Craig's portrayal over ultimately trivial aspects seems overblown, placing too much pressure on an actor in a way that seems incredibly strenuous. Despite this, Craig's bond has ultimately become one of the franchises' most notable takes on 007, with No Time To Die's ending providing a satisfying, definitive conclusion for both the actor and audiences.
Next: Why Bond 26 Should Hold Onto (Some Of) Daniel Craigs' 007 Story
Source: ET Canada
Sony Has No Excuse Not To Give Andrew Garfield Another Spider-Man Movie Now
About The Author
Tags :
Entertainment