Female-Driven Spin on Classic Sitcom in Development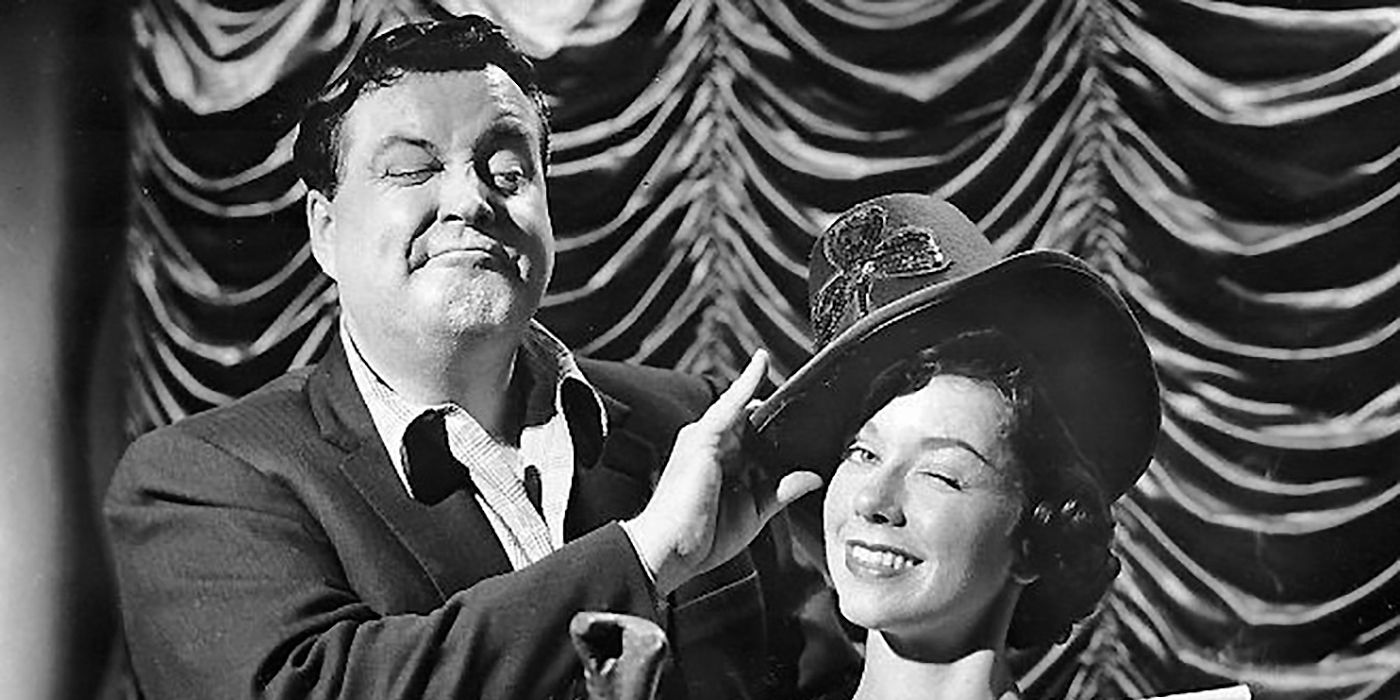 A female-driven reboot of the classic Jackie Gleason sitcom The Honeymooners is being developed for CBS by Damon Wayans Jr. and Kameron Tarlow.
A reboot of the classic sitcom The Honeymooners with a more female-centered focus is currently being developed by CBS. The original series, which was created by Jackie Gleason based on a sketch from his variety show, began airing in 1955 on CBS. Although the sitcom has a long-lasting legacy and continues to be popularly remembered and referenced to this day, it only ran for 39 episodes and went off the air less than a year after it premiered.
The Honeymooners has influenced many later sitcoms, especially more satirical works like The Simpsons and The Flintstones. However, one of the more notorious elements of the show is one that has been quite controversial. The lead character, cab driver Ralph Kramden, regularly delivered punchlines that depicted the character as abusive and has been the subject of many critical reappraisals throughout the years. His mercurial temper led to fits of rage where he threatened his wife with ostensibly comic catch phrases like "Pow! Right in the kisser!" or "I'll knock you to the moon, Alice!"
Related: Every TV Show Reboot In 2021
Per Deadline, CBS is developing a reboot of The Honeymooners that is attempting to resurrect the beloved show while course-correcting its more disturbing elements. The show will shift its focus toward a more female-oriented storyline along the lines of something like Matt Le Blanc's Man with a Plan. The series will follow the newly married couple Ruth and Alex, who are devoted to both being equal partners in their relationship but experience growing pains in the process.
This new reboot is being co-produced by Damon Wayans Jr., who has plenty of sitcom experience, having appeared on the popular series Happy Endings and New Girl. He is working alongside Kameron Tarlow's Two Shakes Entertainment and CBS Studios. The show will be directed by Kelly Park, a veteran TV director who has worked on Call Me Kat, Punnky Brewster, and upcoming episodes of Grace and Frankie and the Hilary Duff-led spinoff How I Met Your Father. She will be working from teleplays written by Lindsey Shockley, who has written on and produced black-ish and mixed-ish for ABC.
Considering that the series is taking the single-director approach, The Honeymooners will probably be given a first season of 10 episodes or less, which is a much more common approach in the modern television era. However, it is too early in the process to know much about what the shape of the show will be looking like. Hopefully, casting announcements will be coming in soon so interested fans will get a better sense of the direction the show may be taking in addition to a more female-driven focus.
Next: Frasier: Everything We Know About the Reboot
Source: Deadline
Jeremy Renner's Darker Hawkeye Wish Would Never Fit The MCU
About The Author
Tags :
Entertainment