How Each Of Kody Brown's Wives Spent Mother's Day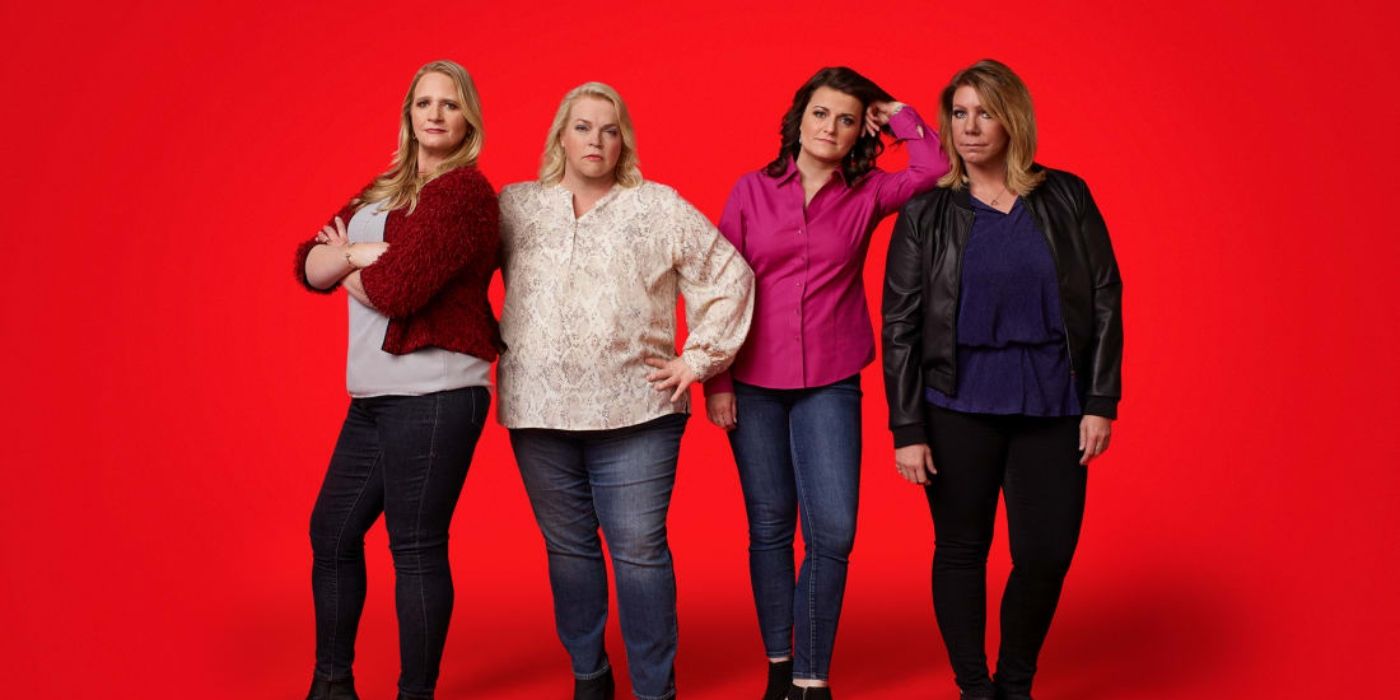 TLC and Sister Wives viewers are curious to see how Meri, Janelle, Christine, and Robyn Brown celebrated Mother's Day after such a stressful year.
Sunday was Mother's Day, and Sister Wives fans are curious about how each of Kody Brown's wives celebrated their special day. Kody has come across as unenthusiastic when it comes to splurging on his wives, so fans are worried the four mothers were not spoiled. Even though fans are assuming he spent the special day with just one wife, it looks like the rest had a good day.
As of late, each of Kody's spouses has been living a bit of a solo life. Some have decided to go abroad on vacation, while others are staying close to home and working on their business. Sadly, after a rough Sister Wives season 16, things have only gone downhill for the large polygamous family. Kody has lost control over his four wives and seems to be coming apart at the seams. While it is fair to assume not many of his wives or children will be celebrating him on Father's Day, the wives have worked hard and deserve to be pampered on their special day.
Related: Sister Wives: How The Wives' Personalities Changed As They Got Older
For many moms, Mother's Day is a day mothers can be celebrated for all that they do. Being a parent is a 365-day-a-year job with little break time in between, so fans are hoping Kody pulled out all the stops for his wives. Find out below how each of the Sister Wives celebrated the day and if Kody made an appearance or not.
Meri Brown
Meri shared an Instagram Story which honored her late mother, Bonnie. Sister Wives viewers could tell that the mother of one was hanging out at her B&B, Lizzie's Heritage Inn. Meri shared a few photos which showed off her mother and grandmothers from past generations. She captioned her post by writing, "A legacy of strong women."  It wasn't clear if Mariah, Meri and Kody's daughter, visited, but fans are hoping she at least gave her mother a call.
Janelle Brown
Janelle spent Mother's Day trying to sell her Plexus weight loss scheme to followers. Instead of spending time with her family, Janelle decided to keep hustling. Most of Janelle's children live close by in Arizona, with the exception of Maddie, so fans think it was probably easy for them to go over for a visit.
Christine Brown
Even though Christine left the family in November of 2021, Sister Wives fans are still curious to see if she celebrated Mother's Day. The mother of six decided to join TikTok on her big day thanks to some persistence from her son, Paedon. Kody and Christine's only son recently moved back home and spent the special day with his mom. Christine also received hugs from her granddaughter.
Robyn Brown
As expected, Robyn gave no update to Sister Wives viewers about her Mother's Day. Most followers have assumed that Kody spent the entire day with his fourth wife, who he seemingly favorites. The couple has been living a monogamous lifestyle throughout the pandemic, so it is safe to assume he didn't visit anyone else.
Next: Sister Wives: Christine's Serial Killer Family Roots Explained
Source: Meri Brown/ Instagram
Marvel's Spider-Man's Vulture Should Sound Familiar To Raimi Fans
About The Author
Tags :
Entertainment