Image Comics Launches New Anthology Series to Celebrate 30th Anniversary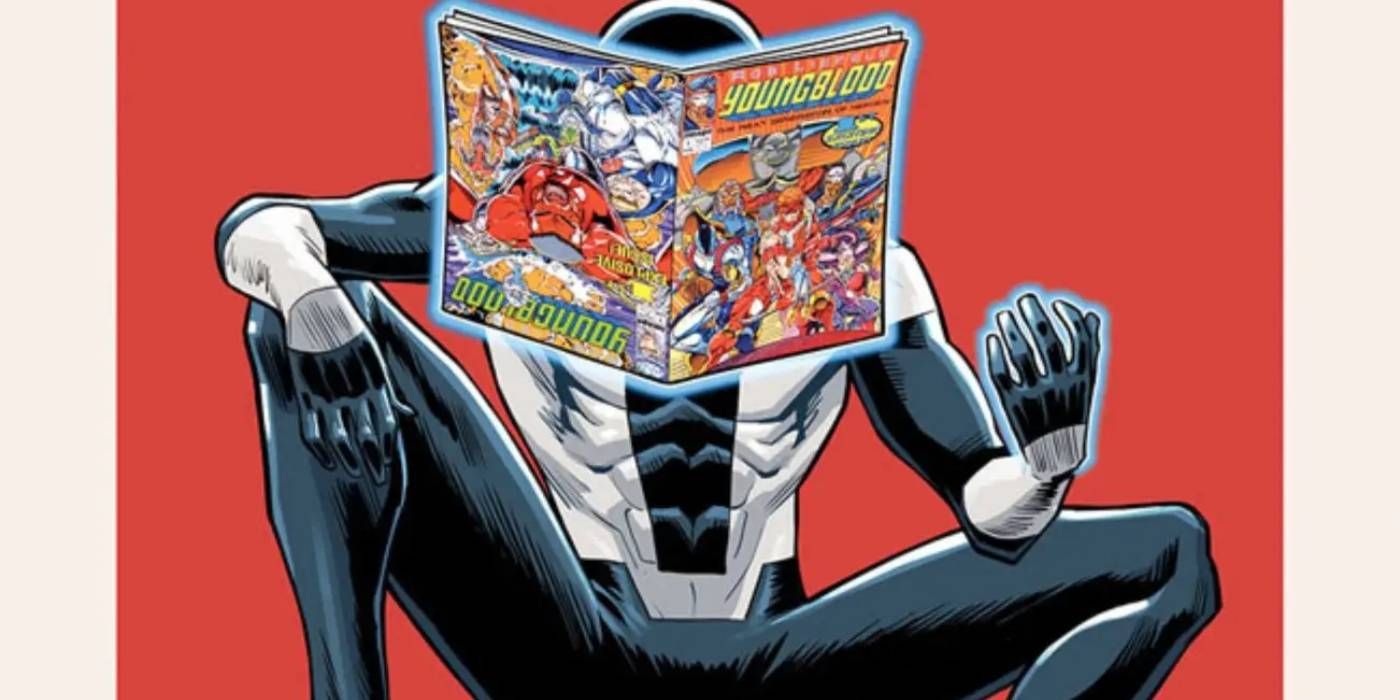 As Image Comics' 30th anniversary approaches, the publisher is launching a new anthology series titled Image! set to spotlight popular creators.
As Image Comics' 30th anniversary approaches, the publisher is launching a new anthology series titled Image! set to spotlight popular creators. A few of the creators connected to the limited series include Geoff Johns, Ed Brubaker, Matt Fraction, and Kelly Sue DeConnick.
The publisher has been home to hit titles such as Invincible, Saga, Paper Girls, and The Walking Dead among several others. Image Comics has been known to give writers and artists the opportunity to explore ideas that wouldn't be printed by other publishers. Image's reputation of critically revered stories has made them stand out in the industry.
Related: The Most Exciting Comics to Look Forward to in 2022
Soon, Image Comics will be celebrating 30 years with Image! set to debut in April. The limited series titled after the publisher will bring together top talent, including Geoff Johns, Kyle Higgins, and more. The title will showcase both ongoing storylines and short stories, as edited by publisher Eric Stephenson. Image! #1 is set to include the first installments of two 12-part stories, with "The Blizzard" written by Geoff Johns and art by Andrea Mutti. The debut issue will also include the beginning of three-part storylines, "Gospel for a New Century" written by Wyatt Kennedy with art by Luana Vecchio, "Shift" written by Kyle Higgins with art by Daniele Di Nicuolo, and "Hopeless" by Mirka Andolfo. 
The limited series will include an exclusive preview for Declan Shalvey's new series Old Dog, along with a comic strip by Skottie Young. Other well-known creators working on future installments of Image! include Ed Brubaker, Sean Phillips, Matt Fraction, Fábio Moon, Gabriel Bá, Kelly Sue DeConnick, and James Tynion IV, with many others joining them. The anthology context promises to provide creative freedom for them to work on stories for which ongoing titles from DC or Marvel haven't given a space. Publisher Eric Stephenson spoke on the anthology series' assortment of creatives, saying, "There's no better testament to what Image is all about than the incredible talent we work with, so an anthology featuring an amazing assortment of those artists, writers, colorists, and letterers seemed like a no-brainer… We literally would not exist without the creators we publish, and Image! is a celebration of their unbridled creativity."
Other comic book writers and artists announced for the series include Steve Lieber, Tim Seeley, Bryan Lee O'Malley, Leslie Hung, Joe Casey, Nathan Fox, Zoe Thorogood, Emma Ríos, Kieron Gillen, Maria Lovett, Jay Faerber, Rick Remender, Farel Dalrymple, Brenden Fletcher, W. Maxwell Prince, Martín Morazzo, Stefano Caselli, Robert Kirkman, and Cory Walker. Image #1 will kick off the 12-issue limited series, releasing in print and digital platforms on Wednesday, April 13.
More: Mark Millar's King of Spies Is the Spiritual Sequel Wanted Deserves
Source: Image Comics
90 Day Fiancé: Gino's Alleged Ex Reveals How His Head Is Without The Hat
About The Author
Tags :
Entertainment