Jamie Otis Reveals Her Regrets From Ben Flajnik's Season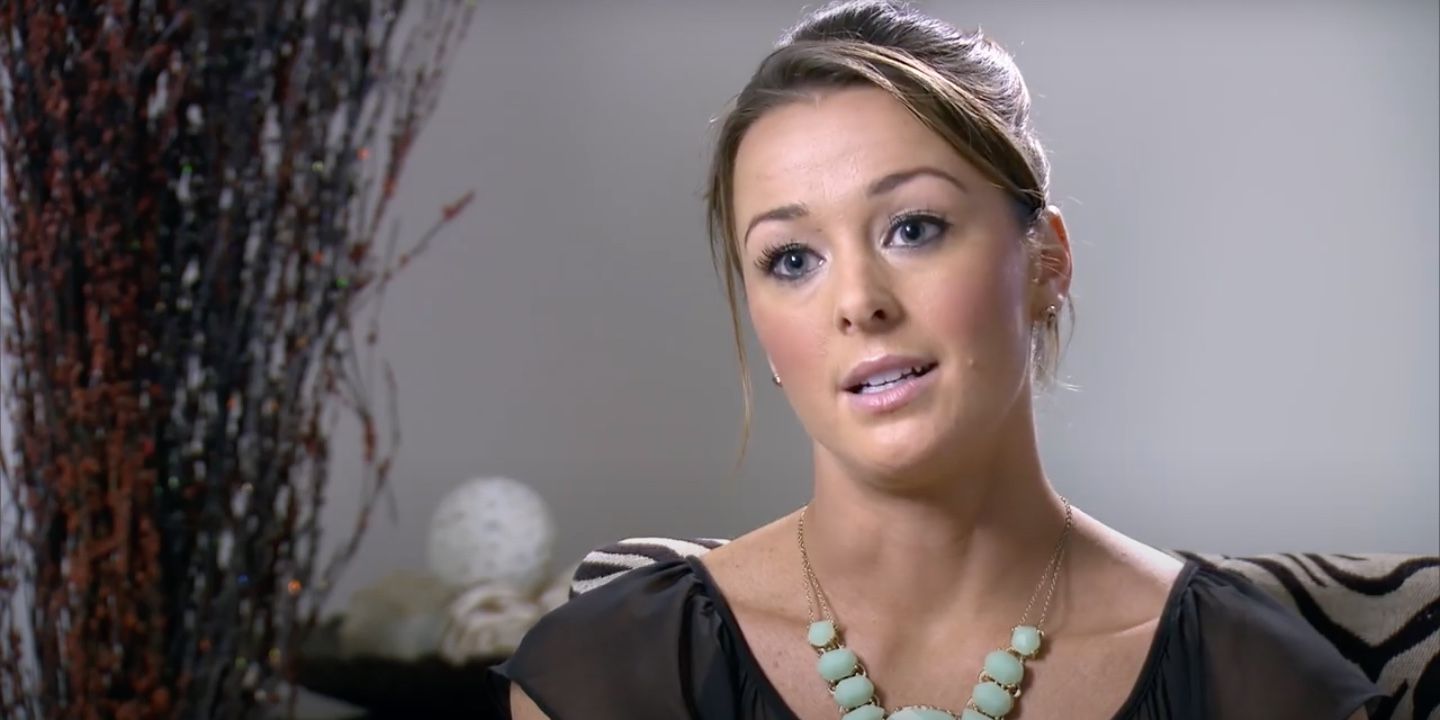 The Bachelor alum Jamie Otis opens up about her most embarrassing moment on Ben Flajnik's season. Jamie now is married to Doug Hehner.
The Bachelor alum Jamie Otis revealed her regrets from competing on Ben Flajnik's season. Ben's season aired way back in 2012, and he's probably best remembered for choosing the "villain" of his season, Courtney Robertson. Unfortunately, Ben and Courtney's relationship didn't work out and they ended their engagement shortly after the season finale aired. Courtney even wrote a tell-all memoir, I Didn't Come Here to Make Friends: Confessions of a Reality Show Villain, where she talked about their breakup. In 2021, Courtney also revealed she was offered a spot on Dancing With The Stars, but Ben didn't want her to take it. Although he ultimately wasn't the reason she didn't appear on the dance competition, he wasn't on board with it, either.
Jamie isn't the first Bachelor Nation alum to share her regrets from the franchise. Alexis Waters, who competed on Nick Viall's season, also aired some of her missteps from the show. Alexis was known for her fun personality — she even showed up in a shark (possibly a dolphin) costume on the first night. Her regrets include getting her upper lip waxed while on the show, which ended up burning her instead. She still resolves her burnt upper lip is the reason Nick sent her home. On a more serious note, she regrets telling the story of fellow Bachelor in Paradise cast member, Christen Whitney, eating scallops with her fingers. She claims the editors dragged the story out for too long, which made Alexis look bad.
Related: MAFS: Jamie Otis Tests Negative For COVID-19 Following Son's Diagnosis
In a game of "Reality TV Regrets" with Us Weekly, Jamie opened up about her most awkward moment on the show: stopping Ben from kissing her. Even though the moment was unpleasant at the time, she doesn't regret the decade-old blunder anymore. "I still blush over this. How could you not? I honestly have zero regrets," Jamie said. Although she called the moment "painfully awkward and weird," she's grown into herself since then and doesn't feel the same way anymore. "Back then, I would be so embarrassed about myself, and put myself down. But it's like, [you have to] come into your own. It's fine. We weren't meant to be." Jamie may not have been a fan of Ben's kissing skills, but she's now happily married to Doug Hehner, whom she met on Married at First Sight. Jamie also admitted to not being attracted to Doug at first, but she clearly doesn't think that anymore.
While Jamie and Doug have struggled in their marriage, they are seemingly working through it. Jamie shared an update in August 2021 on her Instagram account. She opened up about watching her mom go through abusive relationships and taking steps to make sure that never happens to her. However, it became tiring trying to look out for every red flag someone may have. She thanked Doug for standing by her while she works on trying to break down the walls she built to protect herself. Jamie and Doug are moving forward in their marriage, and they seem to be happy together.
While Jamie's trip down Bachelor memory lane is more nostalgic than regretful at this point, it still couldn't have been easy having your awkward moments immortalized on camera. She's definitely not the only member of the franchise to have an embarrassing moment broadcast on TV, and probably not even one people remember the most. At least she didn't have to endure Alexis and Christen's scallop fingers incident.
Next: Married At First Sight: Jamie Otis & Doug Hehner's Cutest Family Pics
Source: Us Weekly
90 Day Fiancé: Darcey's New Cross-Eyed Video Has Fans Feeling Sad For Her
Tags :
Entertainment