Marvel's Avengers Needs More MCU Costumes In Shipments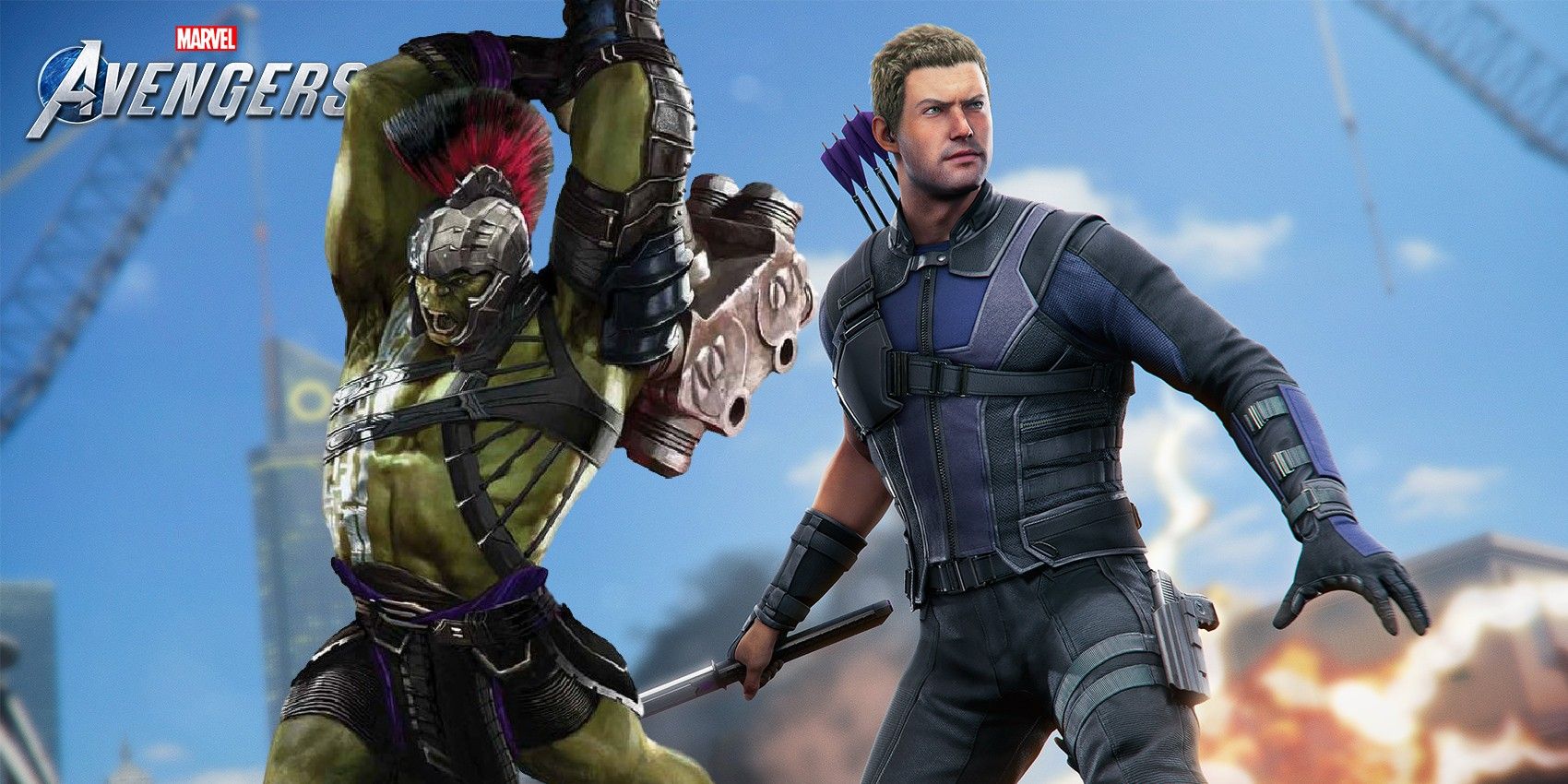 Marvel's Avengers added Hawkeye's Captain America: Civil War skin to its Shipments system, hopefully starting a trend of MCU skins being in Shipments.
Marvel's Avengers players were excited to learn on the morning of January 1, 2022, that the second Shipment-exclusive featured skin would be Hawkeye's Captain America: Civil War outfit, marking the start of a potential positive trend of allowing players to earn MCU skins in-game, rather than opening their wallets. While Hawkeye's new MCU inspired skin is far from being the first MCU skin to make an appearance in Marvel's Avengers, it is the first that can be purchased using in-game currency that can be earned in-game, rather than being purchasable in the in-game Marketplace, which uses currency that must be bought with real-world money. Considering that the majority of the MCU skins cost $14 USD, players can save a lot of money if more MCU skins become available in-game.
In addition to making it far more affordable for players to enjoy Marvel's Avengers using their favorite skins inspired by the MCU films, it also gives players more of an incentive to play the game online, which in turn helps to fill the servers. Ever since Marvel's Avengers introduced its Shipments system, it has provided players with both daily and weekly missions that require they play online with at least one other player. The daily mission provides players with a free Shipment, while the weekly mission provides a healthy dose of Units, which can be used to purchase shipments. Since 100 Shipments must be purchased to guarantee the featured skin (though it can be acquired earlier through luck), players will need to play for a considerable number of days and grind for the number of units needed to earn the skin, encouraging players to experience the game, along with helping the expand the number of players playing online and making it easier to find a group.
Related: Marvel's Avengers Deserves Better Than Three Recycled Events
While the first round of Shipments that featured an original Iron Man design styled after Wakandan technology was well received, it didn't garner the same attention that most of Marvel's Avengers' beloved MCU outfits have. By adding more high-profile skins to the Shipments system, Marvel's Avengers could dramatically increase players' interest in logging into the game daily to earn the Units and Shipments needed to unlock these skins. Adding free MCU skins for featured characters could also provide incentive for players to try out characters that they haven't played before.
Skins That Could Be Added To Marvel's Avengers' Shipments
While many MCU skins have already made their way into Marvel's Avengers, there are still several characters that have few, if any, MCU skins. While Hawkeye, Black Widow, Iron Man, and Captain America have multiple MCU skins to choose from, Hulk only has one MCU skin, while Kate Bishop has no MCU skins in Marvel's Avengers. These characters would be the perfect choices to receive MCU skins in the Shipments. Since Kate Bishop's popularity has soared following the release of the Hawkeye show on Disney+, the outfit Hailee Steinfeld wore on the show would make a great addition to her selection of costumes. Hulk, who only has one MCU skin, and Thor, who only has two, could each receive a skin based upon their designs in Thor: Ragnarok which gave them each unique gladiator styled designs that many players have been asking for.
With several new characters being teased to join Marvel's Avengers' growing roster of playable characters in 2022, the featured costume in the Shipments system could be a great way to provide players with an MCU inspired skin for free, incentivizing them to try out the newly added characters, rather than just sticking to their old favorites. With the continuing popularity of the MCU films and increasing popularity of the MCU set shows on Disney+, adding skins inspired by the MCU is a great way to generate publicity for the game and get players interested, and when Marvel's Avengers removes the paywalls and let's players earn the skins in-game, it can only help to increase the player count.
Next: Marvel's Avengers 2022: Every Character Who Could Join The Game
90 Day Fiancé: David Hangs Out With New Female Castmate After Lana Split
About The Author
Tags :
Entertainment