New Asus 2-In-1 Windows Tablet Looks Ready To Take On Surface Go 3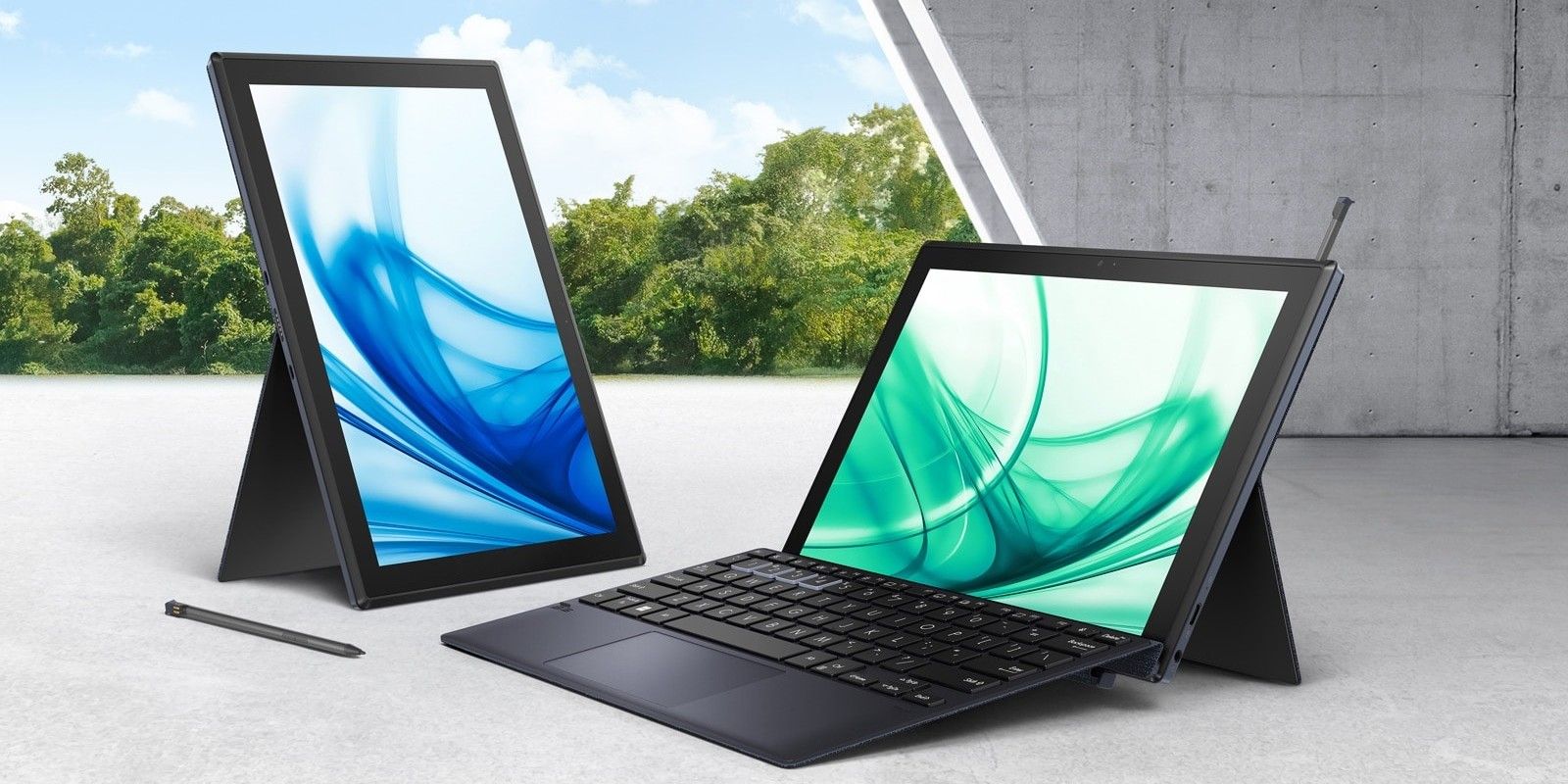 The Asus ExpertBook B3 Detachable is a 2-in-1 Windows computer with a Snapdragon processor, an optional stylus, and an antibacterial keyboard.
The ExpertBook B3 Detachable is the latest Windows 2-in-1 device from Asus, and it looks like it could be a good alternative to Microsoft's Surface Go 3. While Apple is trying to convince folks that an iPad is their next laptop, manufacturers including HP, Acer, and Lenovo have been making detachable 2-in-1 Windows-based laptops that can also be used as tablets for years.
Microsoft itself has several 2-in-1 laptops sold under its Surface brand. Its cheapest is the Surface Go 3, a 10-inch tablet that starts at $399. For those who want a high-end device that also packs incredible power, the 13-inch Surface Pro 8 starts at $899 and is a great option. These computers are targeted at students, creatives, business professionals, and even athletes.
RELATED: New Asus ROG Flow Z13 Is Worth A Closer Look If You're A Gamer
The Asus ExpertBook B3 Detachable is not the thinnest or lightest 10-inch tablet. The display is surrounded by thick bezels and the frame has a tapered edge. The 2-in-1 has an optional stand cover that seems to have been borrowed from the Asus Chromebook Detachable CM3. Unlike other stand covers that can only prop up a device in landscape position, this one is capable of both landscape and portrait orientations. The keyboard cover, which is also an optional accessory, is not only spill-resistant but has an antibacterial guard that inhibits bacteria growth. When attached to the tablet, the Ergolift hinge tilts the keyboard to make typing more comfortable.
ExpertBook B3 Runs Windows 11
The IPS display of the ExpertBook B3 is 10.5-inches in size and 1920 x 1200 in resolution. It also has a brightness level of 320 nits which should be pretty great indoors and manageable outdoors. The Snapdragon 7c Gen 2 chip from Qualcomm is the SoC under the hood and Asus says the computer will be available in 4GB and 8GB RAM versions with 64GB or 128GB of eMMC storage. There is a 5-megapixel noise-reducing camera on the front and it works with AI noise-canceling technology to provide clearer calls. Users also get a 13-megapixel rear camera. While there doesn't appear to be a privacy shutter for the front-facing camera, the keyboard features a microphone mute key.
The keyboard and stain-repellent stand cover are not the only accessories on offer as there is also an optional garaged stylus for drawing, jotting down notes, or filling spreadsheets. It charges when stored in the silo and Asus claims a 15-second charge will provide 45 minutes of usage. The ExpertBook B3 has an audio jack, a single USB-C port for charging, and ships with a 45 USB-C power adapter. Asus has yet to release details on pricing and availability, but the device will run either Windows 11 Pro or Windows 11 Home S out of the box. Unfortunately, the unknown price makes it hard to say for certain whether this will be a better option than the Surface Go 3, but it might be.
NEXT: The World's First 17-Inch Foldable Laptop By Asus Looks Gorgeous
Source: Asus
Scream First Reactions Are Very Positive
Tags :
Entertainment