New Blood Star Wasn't Allowed to Know How the Show Ends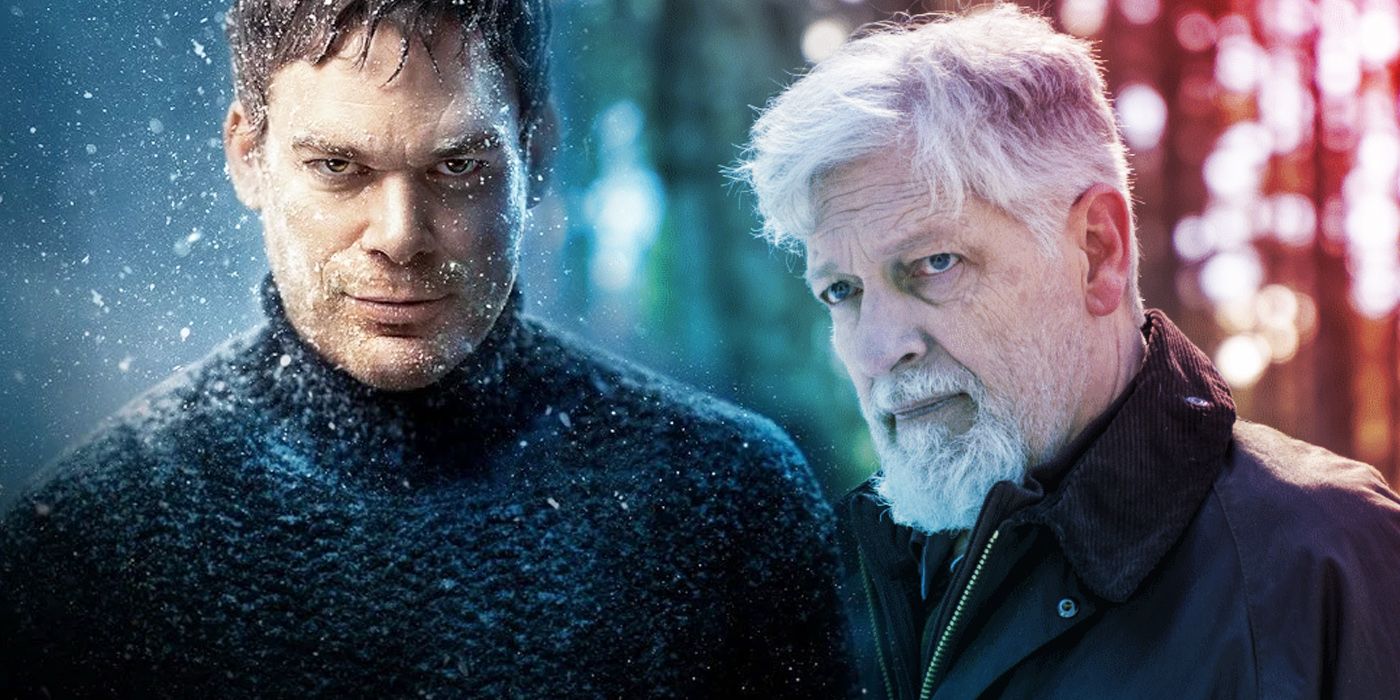 Dexter: New Blood star, Clancy Brown, says he wasn't told how the new series ends, having had his script redacted after his character's death.
WARNING: This article contains spoilers for Dexter: New Blood Episode 9
Dexter: New Blood star, Clancy Brown, wasn't allowed to know how the new miniseries ends. Brown, a notable character actor, is best known for his performances in Highlander, The Shawshank Redemption, Starship Troopers, Promising Young Woman, and Mr. Krabs on Spongebob Squarepants. Brown joined the Dexter: New Blood cast in January 2021, along with new cast members Jack Alcott, Julia Jones, and Johnny Sequoyah.
Dexter: New Blood is a continuation of Showtime's Dexter, following the titular serial killer as he deals with his desire to protect the ones he loves and suppress his urges to kill, encountering another serial killer in Brown's Kurt Caldwell.  The new series comes eight years after the controversial ending of Dexter's eighth season. Series stars, Michael C. Hall and Jennifer Carpenter, have reprised their roles in leading capacity, while David Zayes and John Lithgow returned in cameo roles.
Related: New Blood: Why Deb Stops Dexter From Telling Harrison About His Kill Ritual
In an interview with Collider, Brown discusses how he wasn't allowed to know the ending of the series after his character was killed off in the ninth episode, "The Family Business." As a confessed fan of the series, Brown wasn't surprised that his big villain character was going to be killed off, but as a result, the script after his death was redacted from him. In the interview, he then says he's looking forward to watching the finale on January 9 on Showtime along with all the other fans of the series. Read Brown's quote below:
"Oh, well, yeah, I mean, it's Dexter. He's not going to survive. We know he's not going to survive. We don't know how, but we know he's not going to make it. The last episode, I don't know what happens in it. That's been completely redacted from me. Which is fine. I'm looking forward to seeing it. But I read through Episode 9. I read up until then. And I think it started to get redacted right after I got killed. It gives me a reason to tune in."
Dexter: New Blood's ending is written by original showrunner and creator, Clyde Phillips, who returned to write for New Blood after leaving the original show after season 4. After Phillips' departure, the show was criticized for its drop in quality, with less compelling villains and more nonsensical twists. Dexter: New Blood has received mixed to positive reviews from critics, with many citing the series as a return to form.
After the widely panned finale from 2013, the ending of Dexter: New Blood has a lot riding on it, with many hoping the series can find redemption after a strong start. With Dexter's arc involving his son Harrison feeling so rich, there's new life in the series that hasn't been felt since Phillips' departure. Also, with Brown's villain now out of the way, fans can only hope that Dexter: New Blood gets the ending it deserves.
Next: New Blood Revives The Best Aspect Of Dexter That The Original Show Forgot
Source: Collider
All 18 Marvel Shows Releasing After Hawkeye (& When)
About The Author
Tags :
Entertainment