Phillips Wants To Continue Harrison's Story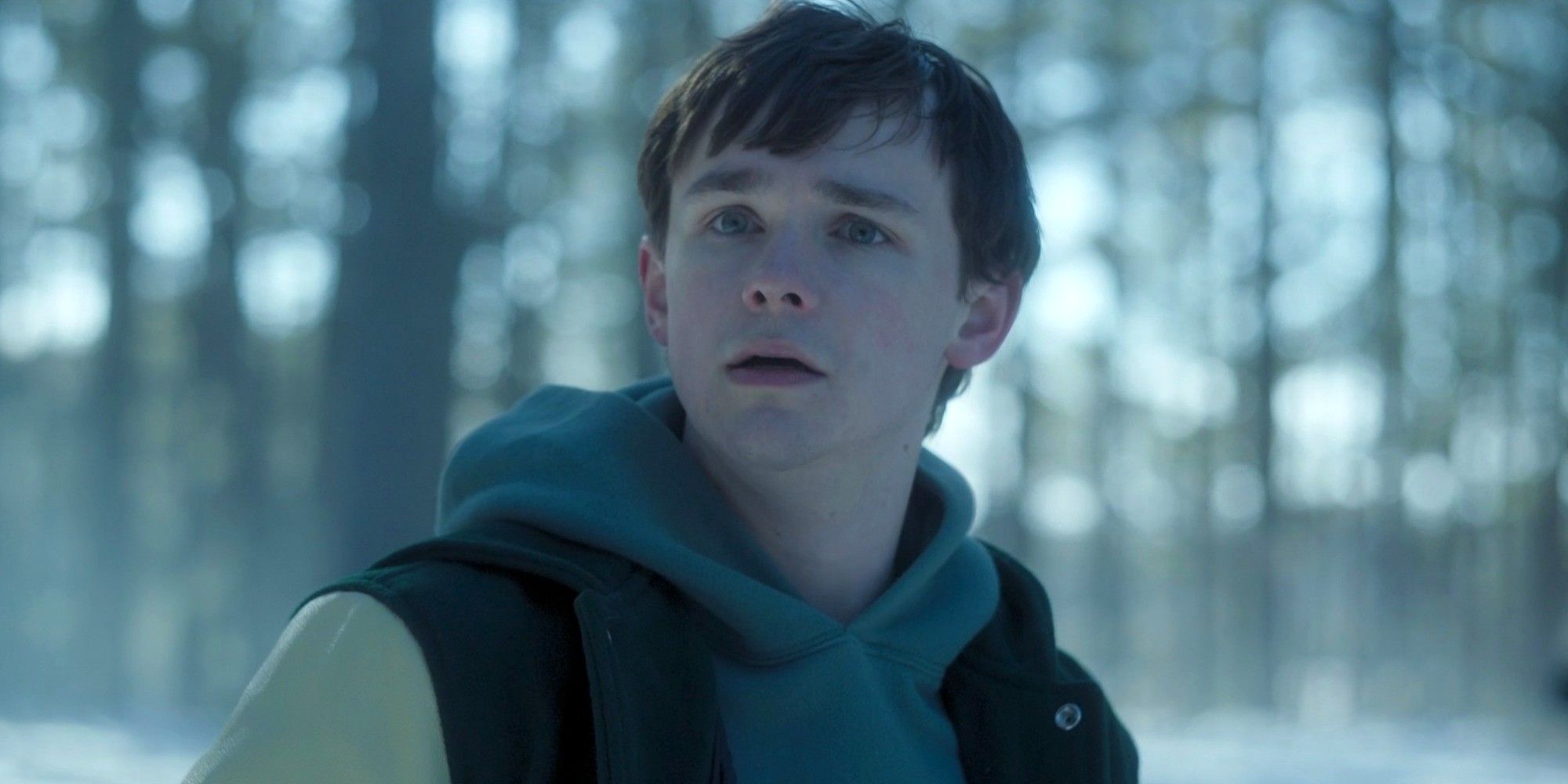 Showrunner Clyde Phillips has an idea for Dexter: New Blood season 2, saying viewers would follow Harrison's story after the events of season 1.
WARNING: This article contains spoilers for Dexter: New Blood episode 10
Dexter: New Blood showrunner Clyde Phillips has an idea for what season 2 of the show could look like. The original Dexter initially ran for eight seasons on Showtime, before ending with a finale that was widely criticized by both fans and critics. As a result, Phillips (who had left the series at the end of season 4) reunited with series star Michael C. Hall for a 10-episode limited series, Dexter: New Blood, which recently aired its finale on January 9.
Dexter: New Blood follows its titular character, a serial killer who kills other serial killers. The sequel series sees Dexter reckon with his troubled past following the appearance of his teenage son, Harrison, into his life, after abandoning him in the aforementioned criticized finale. Along with Hall, the Dexter: New Blood cast features Clancy Brown, Jack Alcott, Julia Jones, and Johnny Sequoyah. Also featured are Jennifer Carpenter, David Zayas, and John Lithgow reprise their roles from the base series.
Related: Why New Blood Just Killed [SPOILER]
In an interview with Deadline, Phillips talked about what Dexter: New Blood season 2 would look like. The showrunner explained how new episodes would follow Harrison, having killed Dexter in the finale, and his new life away from the established characters of Dexter: New Blood. Phillips talks about how Harrison has the seeds of Dexter's Dark Passenger in him, and what they might look like without Dexter's influence. Read Phillips' quote below:
"Harrison is such a complicated character and he has within him the seeds of the dark passenger. He's capable. Look at that takedown of Dexter in the end, what's in Harrison is that he has to kill this man. Also, Harrison brings a different perspective to the vigilantism of it all than Dexter did, which was kind of surprising to Dexter. He brings this youthful, optimistic innocence, that he and his dad are basically Batman and Robin. Think of every time we take out one of these bad guys how many lives we're saving, that this bad person is not going to kill. Dexter never thought of that. Dexter was only taking out bad guys because that was his code."
Phillips goes on to say that the series has been a huge hit for Showtime, allowing the network to experience a boost in popularity, along with the network's new series Yellowjackets. He also said that New Blood felt like a definite end to Dexter's story, with his hallucination of Deb letting go of his hand, finally freeing him from his burden. What's more, Phillips also explained the difference between Dexter and Harrison, with Harrison pointing out in the finale the innocent people Dexter killed to save himself, including Sergeant Logan.
With such a contentious original finale, very few shows get a second chance to fix what went wrong. However, Dexter: New Blood really stuck the landing, with an ending that felt appropriate and true to the character of Dexter Morgan. To continue with a Dexter: New Blood season 2 through Harrison's point of view would feel disingenuous. The show made a point in the finale that Harrison wasn't like Dexter, and that his bad behavior was just anger at the trauma of Dexter abandoning him; a far more reasonable explanation than Harrison also having a Dark Passenger. To continue that story would betray Harrison's decision to kill Dexter, severing that part of his life and giving him the chance to have a fresh start. In the end, Dexter: New Blood doesn't need a season 2, and hopefully Phillips and others behind that decision will see the series has already cemented a satisfying ending.
Next: Dexter New Blood Season 2: Everything We Know
Source: Deadline
90 Day Fiancé: Alina's Mom Reacts To Daughter's Intimate Scenes With Caleb
About The Author
Tags :
Entertainment