Samsung Galaxy S22 Ultra Might Offer Lowest-Ever S Pen Latency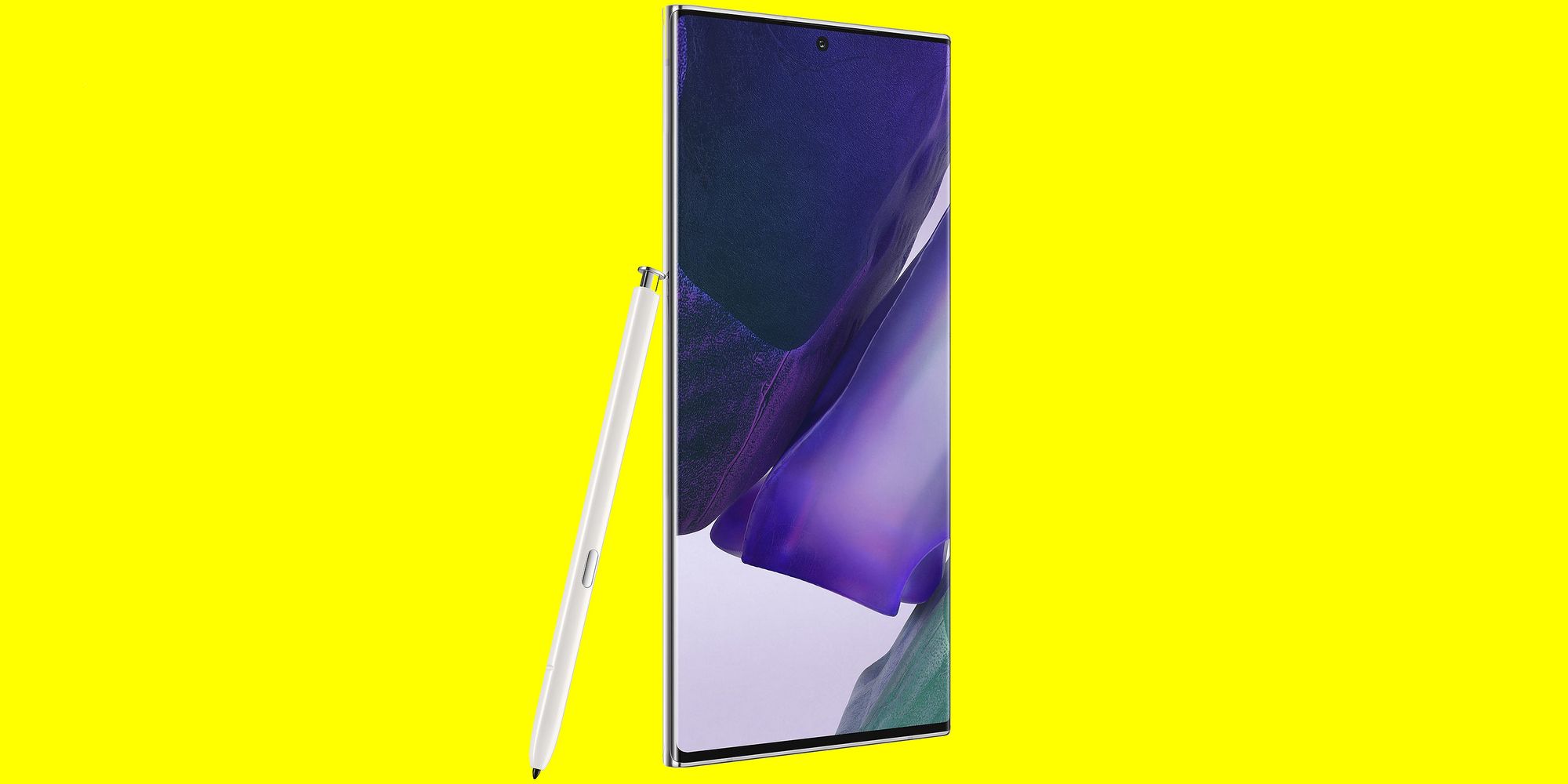 Samsung Galaxy S22 Ultra will reportedly feature a next-gen S Pen that offers a 2.98 milliseconds latency, a 3x improvement over its predecessor.
Samsung Galaxy S22 Ultra rumors have painted the picture of a reasonably dull successor, but as per a fresh leak, it will come armed with the fastest S Pen stylus that the company has ever offered with its Note-series phones. The upcoming Samsung flagship is an exceptional phone because it carries forward the Galaxy Note's legacy, bringing a built-in S Pen to the Galaxy S series for the first time.
Starting with the design, the Galaxy S22 is embracing the Galaxy Note 20 Ultra's aesthetics with a slightly modified camera lens layout. Last year's Galaxy S21 Ultra offered stylus input support, but Samsung sold the S Pen separately. With the Galaxy S22 Ultra, Samsung is putting the S Pen back into a garage drilled right into the phone's chassis. But that's not the only S Pen upgrade set to arrive with the upcoming Samsung phone.
Related: Here's What The Galaxy S22 Ultra Looks Like Next To The S21 & S20
Tech YouTuber Zaryab Khan, who recently posted alleged marketing material of the Galaxy S22 UItra, now claims that the bundled stylus will be a lot faster than the last generation S Pen. Khan claims that the input latency has been improved by about three times, which means users won't feel much of an input lag, and the experience of note-taking or drawing will be a lot smoother. Stylus latency is one fundamental problem that keeps tablets, especially budget devices, from delivering a truly satisfying experience as the input lag is easily discernible while writing or drawing.
An Industry-First
Adding more to his Samsung leak spree, Khan mentioned that the stylus latency had been reduced to an impressive 2.98 milliseconds. Take, for example, the Galaxy Note 20 Ultra's included S Pen that offers an input latency of 9 milliseconds but still feels excellent in day-to-day usage. Likewise, the second-generation Apple Pencil also provides a latency of 9 milliseconds, which is again one of the best that buyers can get on a device that is not targeted at a niche segment.
Rumors of a third-generation Apple Pencil have already started popping up, and it is pretty likely that the latency figures might improve further. It must be noted here that latency is not all about the stylus itself. It also requires some complex tuning on the software side and the use of advanced algorithms such as pixel path prediction to offer the smoothest experience possible. It remains to be seen if the latest S Pen leak turns out to be accurate and how Samsung achieved the 3ms latency figure.
Exclusive: Introducing "Super Natural Writing Experience"🔥 Samsung Galaxy S22 Ultra to rock a crazy 2.8ms S pen response! 3X more latency vs 9ms of Note 20 Ultra. The fastest & the most realistic S pen experience ever! 🤯 pic.twitter.com/4vGyMxMxIp

— Zaryab Khan (@xeetechcare) January 7, 2022
As for the rest of the specs, the Galaxy S22 Ultra will employ a 4nm Exynos processor, but a Qualcomm Snapdragon 8 Gen 1 SoC variant will be sold in some markets. The OLED screen is said to offer a 120Hz refresh rate, but the brightness has reportedly been boosted to an impressive 1,750 nits. The camera setup includes a 108-megapixel primary snapper, sitting alongside a 12-megapixel ultrawide angle shooter, and a pair of 10-megapixel telephoto cameras. In addition, 12-bit HDR capture is also part of the package, while Dolby HDR video capture goes up to 4K resolution at a 30fps frame rate.
Next: Stunning Renders Show How Beautiful Samsung Galaxy S22 Ultra Could Be
Source: XEETECHCARE / YouTube
Realme Confirms U.S. Launch In 2022, But Don't Expect Smartphones Yet
About The Author
Tags :
Entertainment